Jerónimo Acuna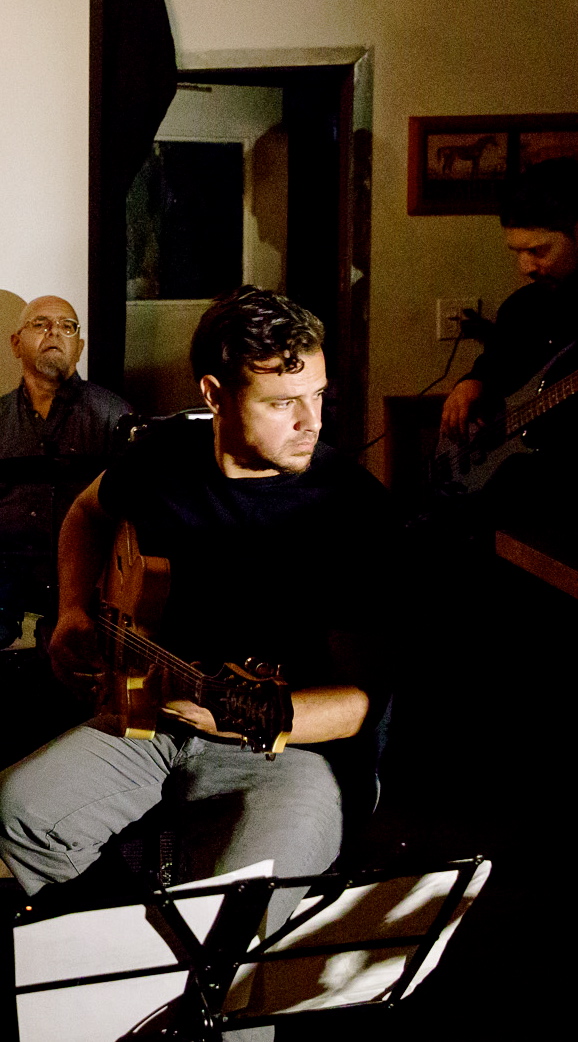 Born in Chile, Jeronimo Acuña arrived in Canada at a very early age with the first wave of Chilean refugees of the mid nineteen seventies.  Growing up in a musical home he was exposed to an eclectic variety of musical influences very much reflective of the multicultural diasporas that Toronto is so renowned for.
In his late teens, he began performing and composing with blues/rock groups such as "Mystical groove", "Blue bottle" and Reggae band "Dub Solution".  In order to deepen his musical literacy Jeronimo attended Humber College (2003 – 2008) where he studied with local jazz greats such as Geoff Young, Gord Sheard, Ted Quinlan, Kirk Macdonald, Andy Ballantine and many others.
Jeronimo co-led "Tropical Punch" Caribbean jazz ensemble with notable young local Toronto musicians: Adam Texeira, Geoff LaRochelle and Pat Macgroherty. He has performed regularly with Ansgar Schroer and Ernesto Espinoza and has co-written music for a Summerworks theater piece.
Currently he is leading a Creole/Afro Peruvian ensemble "Colectivo Criollo" and is performing with singer songwriter Rosy Cervantes.